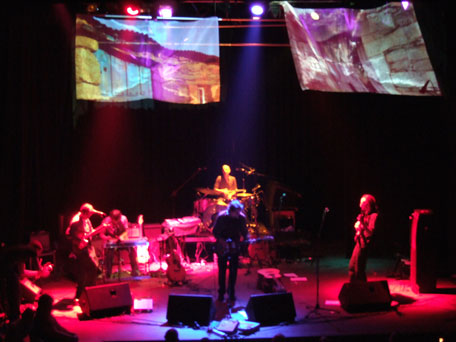 The singer and composer Ruper Ordorika, one of the main references of contemporary music in Basque language, acted at Kafe Antzokia of Bilbao on 26 and 27th October. The concert was recorded live, and we enjoyed with some surprises, like the collaboration of David Soler and Arkaitz Miner like guest musicians, and a special scenery. Polinomio Estudios made the visuals that floated over the scene, from two computers and video cameras.
You can see the first images of the concert of day 27 HERE.
While we prepare videos of the event, you can enjoy Ruper's last published videoclip HERE.